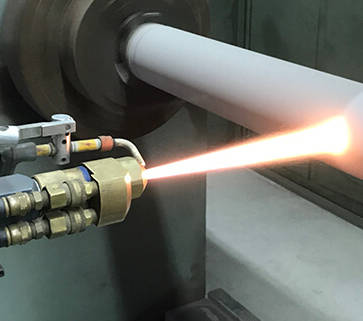 Application of wear-resistant coatings
HVOF method
Get wear-resistant coatings for your mechanical parts
See the full offer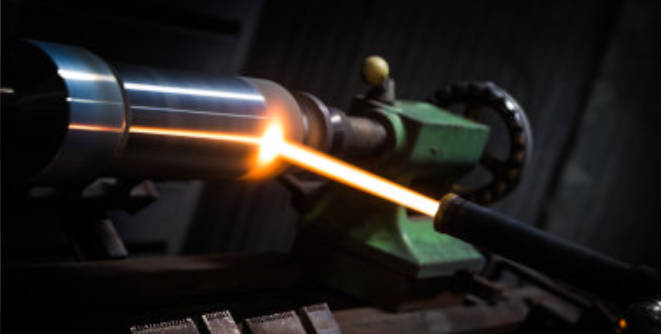 Trust the professionals
Quality guaranteed by certificates
Our company, located in Brzeg in the Opole region, has been in business since 2007 and specialises in the application of abrasion-resistant coatings to mechanical parts.
We offer our customers the spraying of both new parts and the reconditioning of worn parts, using certified carbide, steel and ceramic coatings. Depending on the type of component to be sprayed and its working environment, we can offer HVOF, wire and flame spraying.
More
Use of coatings
Typical applications of HVOF sprayed coatings
Supersonically sprayed coatings are characterised by low porosity, which increases their resistance to abrasive wear and corrosion, and their properties are readily used in many industries.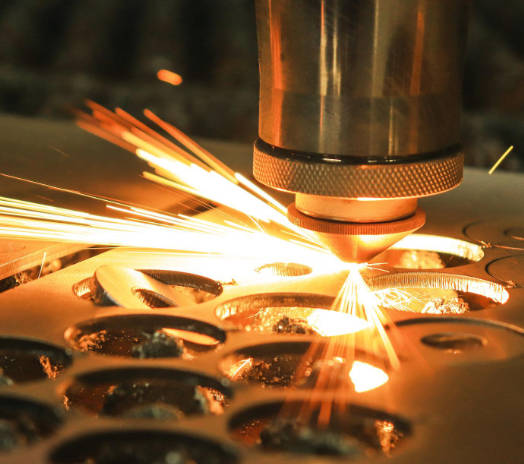 OUR OFFER
Application of wear-resistant coatings to mechanical parts by methods: HVOF, wire, flame method.
Taking care of a wide range of services, we can, among other things, offer coatings:
Aluminium, aluminium alloys (AlSi)
copper and copper alloys (CuAl, CuSn, CuPB-Sn)
nickel and cobalt alloys
chromium and chrome-nickel steels
remeltable alloys (NiCrBSi)
and much more...
More
PROFESSIONAL PROTECTIVE COATINGS
What you gain
HVOF coating formation improves the performance of coatings
 It is worth mentioning that the use of the HVOF method is an excellent alternative to technical chromium coatings due to its high resistance to abrasive wear. The HVOF method also allows ground surfaces to be sprayed, which is of great importance for the finishing process.
Increase durability
The quality of machine and equipment parts is of crucial importance for technological processes. With our protective coatings, you will improve the performance and durability of machine and equipment parts.
You will reduce costs
By using our protective coatings, you will reduce the costs associated with their operation and maintenance. In addition, the coatings will extend the life of the equipment by protecting it from the elements.
You will reduce the risks
Reducing the risk of emergency stoppages and interruptions is a difficult goal to achieve. We know how to help you achieve it. Using HVOF protective coatings, will improve the quality of your products and increase your competitiveness.
Contact details
Address
HVOF-Technika Sp. z o.o.
ul. Składowa 8
49-300 Brzeg
NIP: 872-22-84-324